Why?
Unfortunately, most of the River Plastic is not recyclable. This is one of the reasons why it ends up in the environment: It has no value. Through our operations and your funding, we can collect this material.
What?
River Plastic is non-organic material that we collected directly from the river, out of our TrashBoom systems, from the River Bank, or from the environment which is not further than 20 m away from a river and would most likely have ended up in the river through wind and rain.

No Greenwashing!
We only communicate what we can measure and prove. By binding every sponsor to communicate fact-based, we want to avoid any kind of greenwashing. If a company decides to support us, it has to communicate the extent of support.

Example:
Company X finances the collection and processing of 50 Tons of River Plastic. X can not say: We are sustainable, because we support Plastic Fischer. X can say: Thanks to Plastic Fischer, we can recover and process 50 tons of River Plastic that otherwise would have ended up in the oceans.

We protect both sides with this! No one can blame us or you for not telling the truth.
How we invest Your investment
Werden Sie noch heute ein Plastic Fischer und erzielen Sie nachweislich soziale und ökologische Auswirkungen. Unsere Aktivitäten werden von unabhängigen Dritten durch Empower überprüft. Die Nachverfolgung beweist, dass wir die von uns gesammelten Mengen nicht doppelt abrechnen und dass wir halten, was wir versprechen!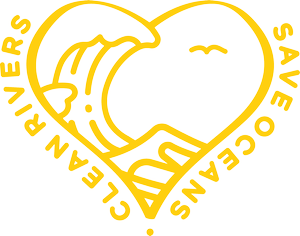 Join the network of like-minded and diverse organisations. Find new collaboration partners, get exclusive insights into Plastic Fischer, receive monthly content and use the Plastic Fischer Club logo on your website and products.